RealStainless™

Slant Back Roll Bar Without Inserts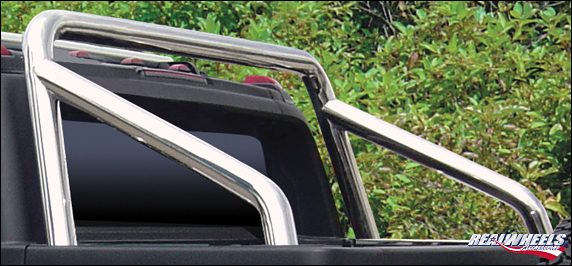 The streamlined "Slant-Back" style roll bar correctly fits the angle of the rear window trim. Made from 3" diameter stainless steel tube, it won't rust, pit or corrode, and will never lose its shine. Three part assembly bolts together and on in minutes.
Model: RW603-1-A0102 (pictured above)
Pricing: $2,153.85
Model: RW603-1-BP-A0102 (black, powder coated stainless steel; View Photo)
Pricing: $2,153.85
Notes: Roll Bars cannot be installed with Tonneau Covers.

This product is a Special Order, 50% deposit required before order is processed. 6-8 weeks lead time and FINAL Sale / No Returns.