LED Lighted Louvers & Cross Bar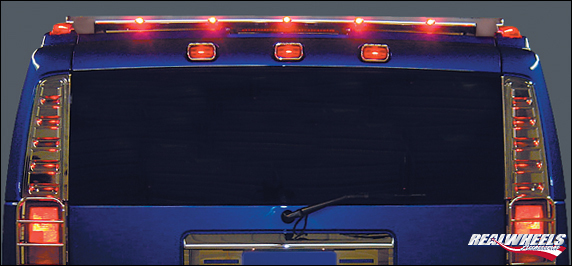 Great news for those who appreciate the eyecatching appearance of LED lights! RealWheels Accessories has added LED lights to many precision-machined billet aluminum and stainless steel items. Placed behind parts such as the rear upper louvers and side vents, the LED's reflect from various angles creating a jewel-like appearance.
Note: Includes lights only. RealWheels billet aluminum rear louvers are needed for this kit.
LED Lighted Louvers: RW700-1-A0102
Pricing: $211.30 (per kit)
Front & Rear Cross Bar: RW701-3-A0102
Pricing: $196.60 (per kit)
Front Cross Bar (Only): RW701-2-A0102
Pricing: $98.50 (per kit)
Rear Cross Bar (Only): RW701-1-A0102
Pricing: $98.50 (per kit)