RealStainless™

Stainless Steel Front Bumper Overlay Kit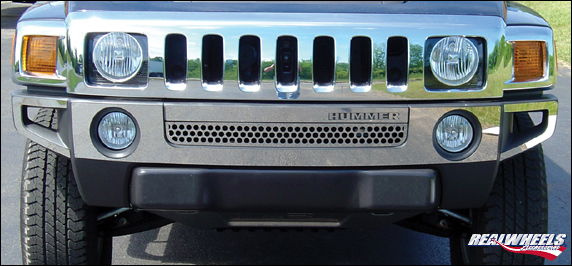 This five piece kit is the best way to start customizing your H3. Cover the bumper with mirror finish stainless steel for the ultimate in good looks. Quick and easy attachment with heavy duty 3M tape.
Note: Does not include the Hummer Letters. Click here for Stainless Steel Hummer letter pricing.
Mirror Shine (shown): RW103-1-A0103
For 2008 H3 Alpha: RW103-1-H3A
Pricing: $425.55 (each)
Model number reflects mirror finish. For diamond plate finish, add "DP" to model number (example: RW102-1DP-A0103) and 18% to price.
Note: Diamond Plate orders may take 4-8 weeks to deliver.