RealStainless™

Black Powder Coated Stainless Steel
Double Tier Brush Guard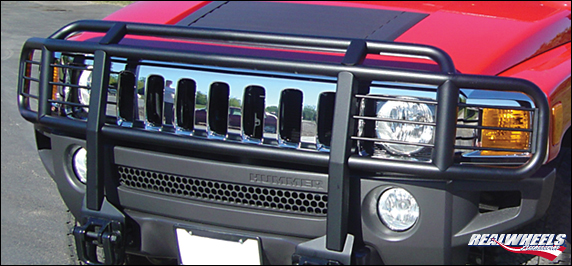 A perfect choice, whether you test your skills off-road or just appreciate the rugged look of black powder coating. These brush guard designs will add that special touch to set yours apart from the rest. Heavily constructed from large diameter, 304 stainless steel, they mount securely to existing bolt locations. The Double-Tier style enhances the vehicle's front contours and adds a second tier for a more aggressive style. It is available with or without horizontal inserts.
With Inserts: RW302-2BP-A0103
Pricing: $1,998.85 (each)
Without Inserts: RW302-1BP-A0103
Pricing: $1,823.50 (each)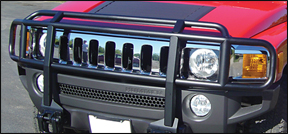 Without Inserts