Corsa Cat-back Stainless Steel Exhaust System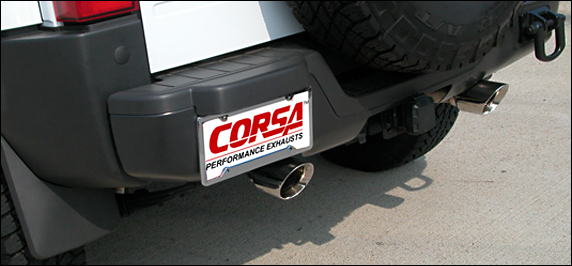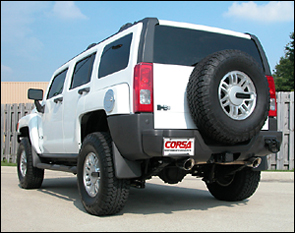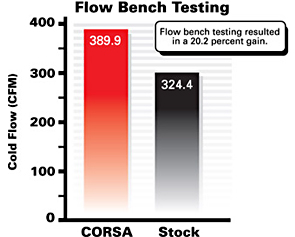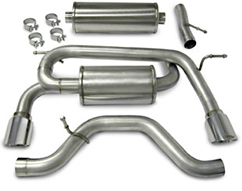 2006 2.5" Dual Rear Exit with Single Pro-Series 4.0" Tips
Straight-through, 2.5" nonrestrictive design specifically tuned for the vehicle.
Flow bench-tested 20.2% gain in exhaust flow vs. stock muffler.
All 304L stainless steel construction, crafted with pride and precision in the USA.
Patented CORSA Reflective Sound Cancellation™ (RSC™) Technology.
Dual rear exit with handcrafted Pro-Series 4.0" tips for enhanced vehicle appearance.
No welding required; Bolt-on installation.
Includes hardware and illustrated installation guide.
50-state emissions legal.
Complies with 95 dB requirement when tested in accordance with SAE test procedure, J1169 (May 1998).
Limited lifetime warranty for as long as you own your vehicle.
Model: RW510-1-A0103
Pricing: Call 1-800-982-1180