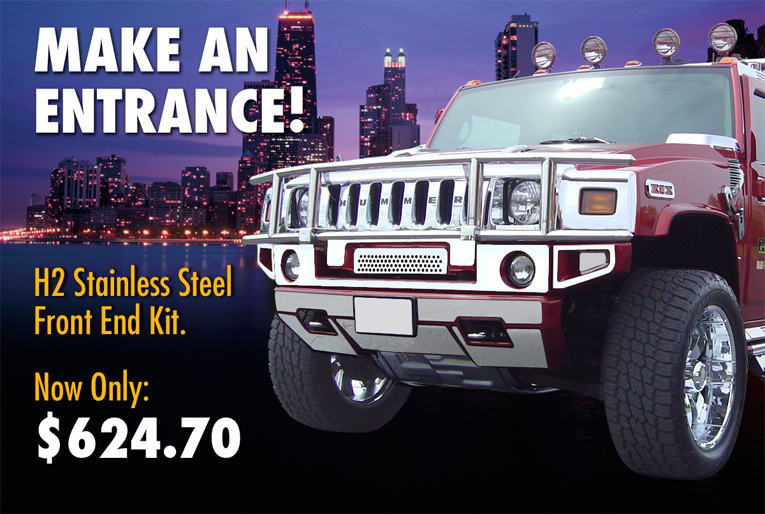 H2 Stainless Steel Front End Kit
Make an entrance with RealWheels Accessories H2 Stainless Steel Front End Kit. As with all of RealWheels Stainless Steel Accessories, the H2 Stainless Steel Front End Kit is made from heavy-gauge, high quality 304L stainless steel that is absolutely guaranteed not to rust, pit, corrode, or ever lose its shine. All parts come with easy-to-follow installation instructions.
Special Price: $624.70
(You save $117.00)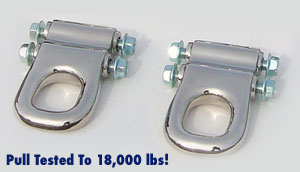 Special Limited Time Purchase
For a limited time, purchase H2 Front Tow Hooks for only $99.95. Save $42! While supplies last! Pull tested to 18,000 lbs, these stainless steel tow hooks can withstand the heaviest loads. Manufactured from high quality stainless steel, tow hooks will not rust like black or chrome plated tow hooks. Easy to install.