RealStainless™

Rear License Plate Surround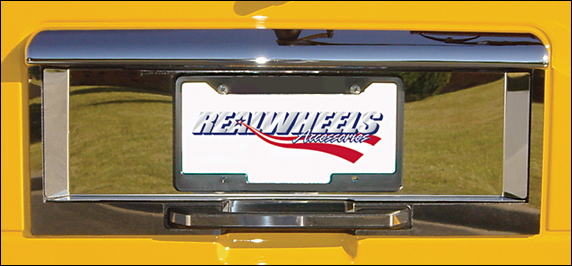 Got a personalized plate? Don't be without the license surround for some distinctive styling. Available in either diamond-plate or mirror finish.
Note: The Rear License Plate Surround fits 2003 - 2006 models. It does not fit 2007 and up models.
Quick and easy attachment with heavy duty 3M tape.
Mirror Shine: RW109-1-A0102
Pricing: $209.80 (per 5 piece set)
Diamond Plate: RW109-1-DP-A0102
Pricing: Call for pricing.
View Diamond Plate Image
Note: Diamond Plate orders may take 4-8 weeks to deliver.