RealStainless™

Hood Latch Surrounds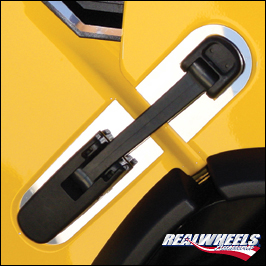 Dress up those hood latches with these laser-cut, 304 stainless steel surrounds. They are available in mirror or diamond-plated finished and can be installed in seconds.
Quick and easy attachment with heavy duty 3M tape.
Mirror Shine: RW119-1-A0102
Pricing: $72.55 (per pair)
Diamond Plate: RW119-1DP-A0102
Pricing: Call for pricing.
View Diamond Plate Image
Note: Diamond Plate orders may take 4-8 weeks to deliver.