RealStainless™

Rear Upper Marker Light Bezels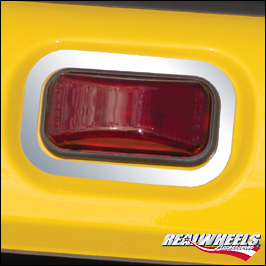 Coming or going, these are one of the best ways to give your H2 some personal style. Choose either finish to match your style, diamond plate or mirror finish.
Quick and easy attachment with heavy duty 3M tape.
Mirror Shine: RW124-1-A0102
Pricing: $68.35 (per 3 piece set)
Diamond Plate: RW124-1DP-A0102
Pricing: Call for pricing.
Note: Diamond Plate orders may take 4-8 weeks to deliver.